Temporary Surface Protection
For Temporary Surface Protection on site in Dartmouth, Kingsbridge, Salcombe and Totnes in the South Hams in Devon.
At RGC we stock a full range of Swiftec temporary surface protection solutions for every stage of construction including; Buffaloboard, Dustban, Antinox and Tactec Film, for floors, screening, sleeving, scaffold sheeting, debris netting, and foam jamb protection. Available now to buy instore or online.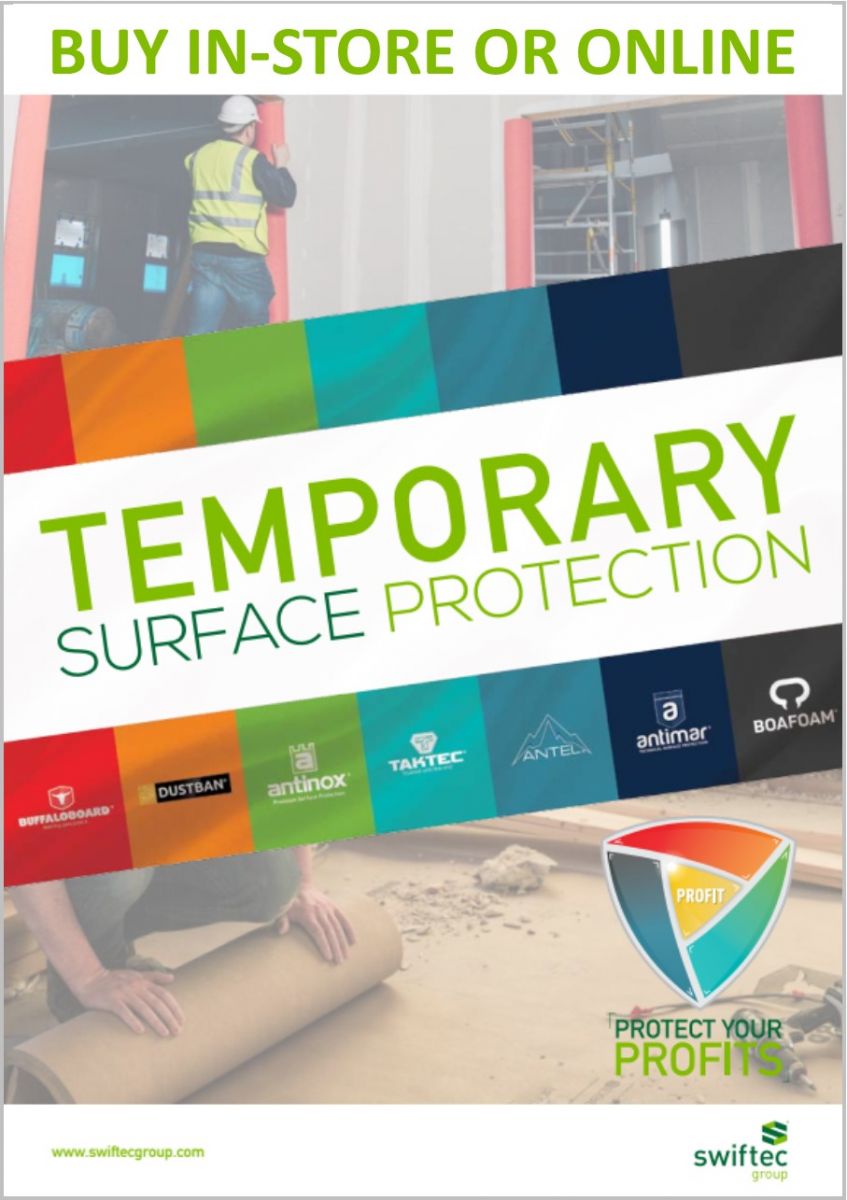 View the PDF brochure above for full product details, applications, sizes and prices of all the ranges.

Click the catagory images below to buy online.
Battle Series - Taktec vs Dustsheet - swiftec