Natural Stone Panelling
For Natural Stone Panel Cladding in Dartmouth, Kingsbridge, Salcombe and Totnes in the South Hams in Devon.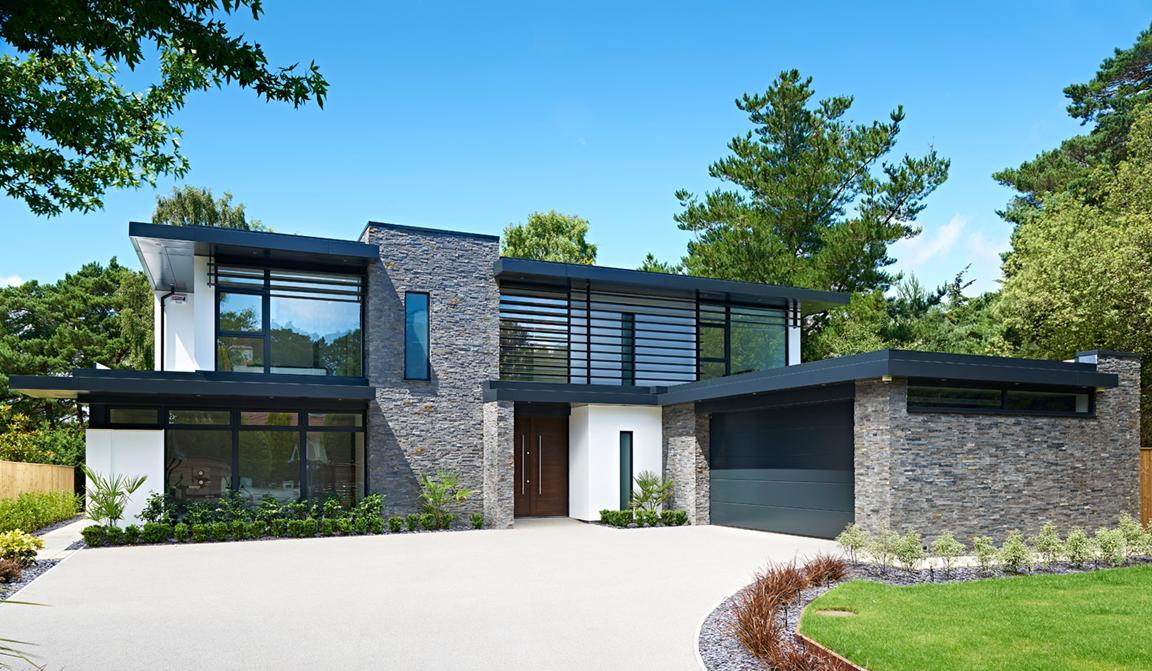 A simple paneling system that gives the appearance of natural stone easily and efficiently.

The modules can be fitted to various internal and external structures. The panels
range from 517 mm - 200 mm long x 215 mm high and weigh approximately 80-85 kg per square metre.
Click on the image below to view the Price List.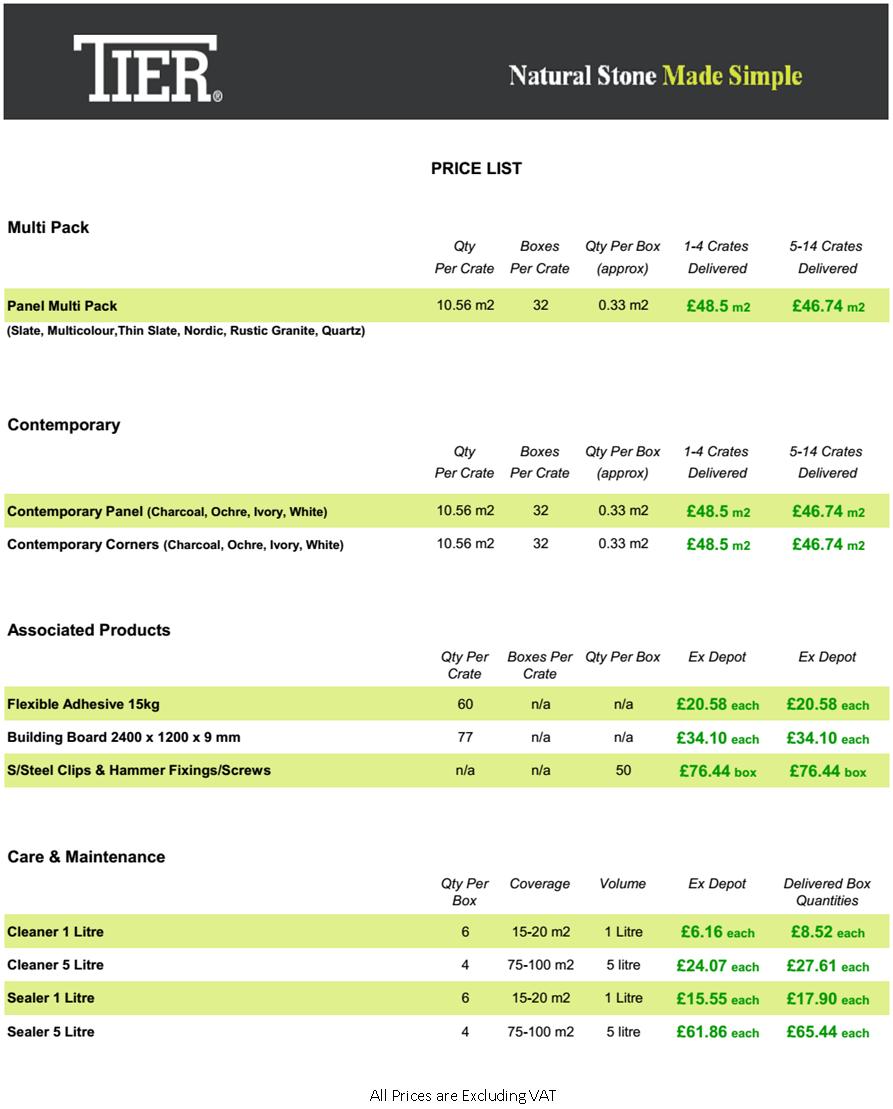 There are many different ways for people to enhance their properties today. Stone cladding is definitely an option that should be considered if you're looking to create a wow factor. From creating an interior stone wall to using exterior stone cladding panels to enhance the exterior of your property; the options are endless. Here is our quick guide to natural stone panelling and how it can be used to its best effect.
What is stone cladding / panelling?
Natural stone cladding or panelling is a thin layer of stone, which is used as a cladding for the exterior of a structure. However, it can sometimes be used in internal structures, for three-dimensional, textured appearance, which gives the appearance that the entire structure has been created using natural stone, rather than merely a thin layer.
In what instances could stone cladding be used?
Stone cladding is used in a number of different ways. Of course, the main aim is to give a stone finish to an existing structure. However, it is also used to achieve the following...
To lower waste

To enable off-site manufacturing, with a lower amount of on-site construction

To enable the use of high-performance detailing and modern construction techniques yet with a traditional appearance

To enable lower cost and faster installation

To create a stone finish at a lower weight, meaning there are not as many structural support requirements
What are some examples of common uses of stone cladded walls?
There are a lot of great examples of natural stone cladding. This can be used in both a residential and commercial environment. There are many properties that have been covered in stone cladding to give the appearance of a more traditional UK property. However, you will also find that stone cladding has been used increasingly inside of homes, especially as feature walls have become more popular. An exposed stone wall can make a real style statement in your property.
What are the benefits of this particular design choice?
A lot of people assume that the only benefits associated with stone cladding are appearance-based. However, this could not be further from the truth. Yes, it is a beautiful design choice. But it is much more than this. It is also cost efficient because it is quicker to install and easier to transport. Plus, there are not as many structural support requirements, as you are only going to be adding a thin layer of natural support. This makes the job a lot easier and more cost efficient as well. All of this has a positive impact on the environment too.
What can RGC Building Supplies provide in the way of natural stone panelling?
If you are looking for exterior stone cladding panels UK, you won't be disappointed with RGC Building Supplies. No matter whether you are looking for stone for the exterior of your property or you want to create a feature wall, we have all the supplies you could possibly need. Purchase everything for your project via our website for great convenience and cost savings too. For more information about our range of natural stone panelling, please get in touch today.