Geotextiles Information
For weed control, ground stability, drainage and landscaping geotextiles in Dartmouth, Kingsbridge, Salcombe and Totnes in the South Hams in Devon.
At RGC we offer a comprehensive range of Principal's geosynthetic membranes, including Weedcheck, Stratacheck, Groundcheck and Ikotex, that have been developed to meet the Weed Control, Ground Stability and Drainage needs of groundworkers, builders, landscapers and DIY enthusiasts.
All our geotextiles are available in store, with FREE delivery, and online here

The products are high quality, CE marked where appropriate, and carefully
matched to the job at hand.
All geosynthetics are readily available in a range of sizes to suit most requirements, and are
labeled with all information required to complete the installation.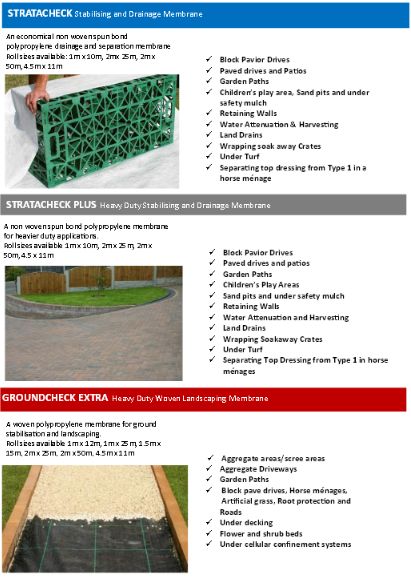 See here for information on the full range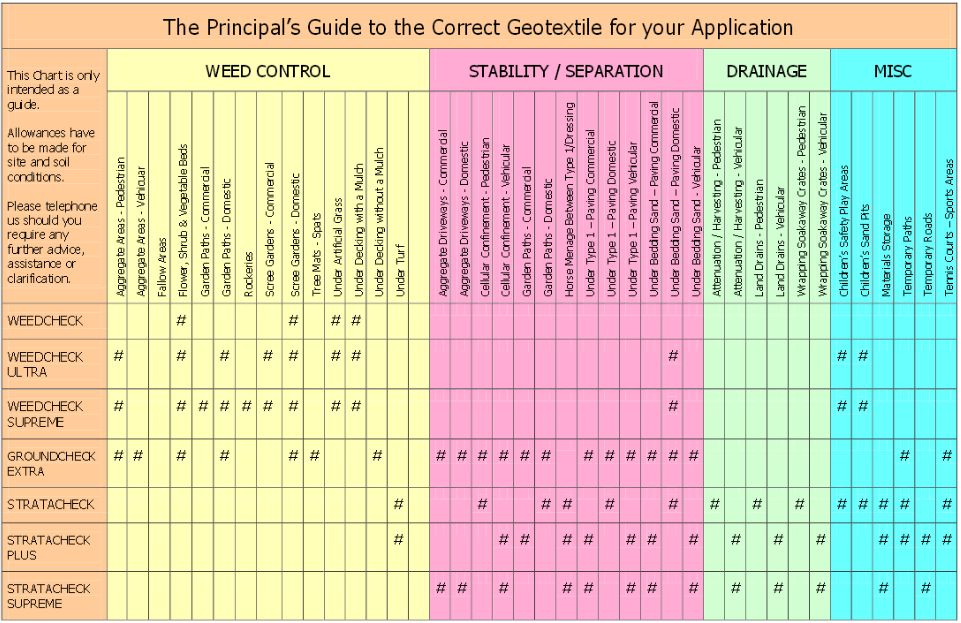 See here for a Guide to the Correct Geotextiles
Individual Product Information
STRATACHECK PLUS Product Sheet
GROUNDCHECK EXTRA Product Sheet
IKOTEX ULTRA Mechanical Properties Data Sheet
IKOTEX PLUS Mechanical Properties Data Sheet
Check out Your Current Supplier/Product against the Principal Alternative Here