Eastbrook Shower Enclosures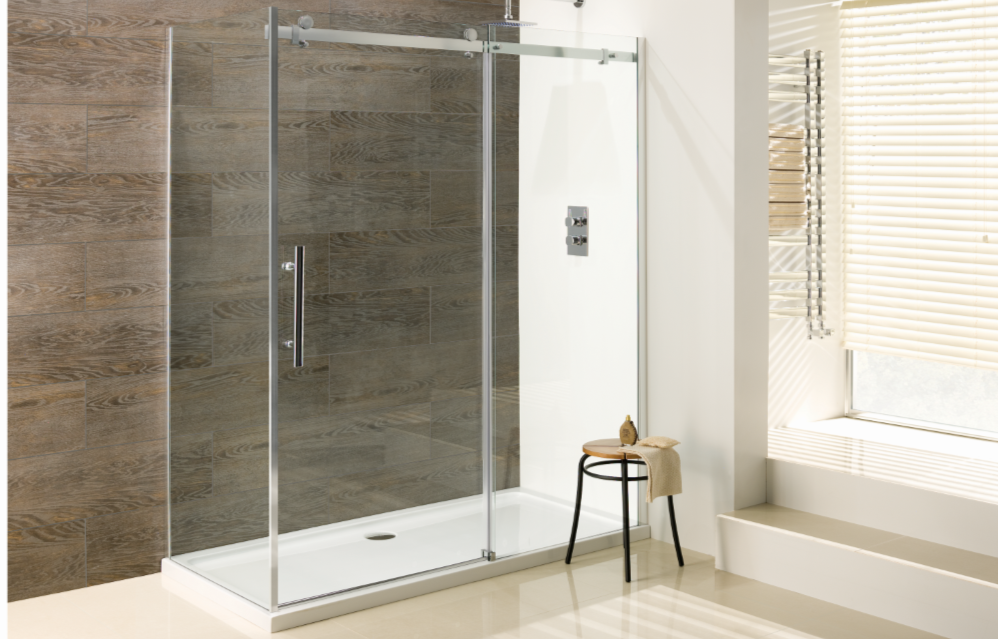 Eastbrook is one of the most trusted and respected manufacturers of showers in the industry and has been in the business for more than two decades. More and more discerning customers are opting for Eastbrook solutions when they require high-quality fixtures and fittings for their bathrooms. Eastbrook is a noted source for baths and showers, sanitaryware, cabinets, taps, towel rails, shower valves and shower enclosures. At RGC Building Supplies, we can come to your assistance if you require Eastbrook products that will add real value and comfort to your life.

What is a shower enclosure?

A shower enclosure can be seen as a cabinet for your shower. There are many great reasons for investing in an Eastbrook enclosure for your shower. An enclosure allows you to walk through to your shower and will normally include features like glass panels. A new shower enclosure can refresh your space and make your bathroom more luxurious and comfortable, whilst adding value to your property. There are many different styles and designs to choose from, which means you shouldn't struggle to find something suitable no matter what your tastes are. What's more is that they can protect your bathroom floor.


Find the right solution

Eastbrook offer a wide range of shower enclosures to meet a vast spectrum of needs and preferences. These include the Corniche Easy Clean Offset Quadrant Enclosure, Vantage Easy Clean Offset Quadrant, which are available in various sizes. Should you require any advice before you place your order, don't hesitate to get in touch with RGC Building Supplies. We know the catalogue inside out and are always on hand to provide you with assistance whenever you need it. What's more is that we offer some of the most competitive prices for Eastbrook products in the industry, with no compromises on quality and customer service being required.


More about RGC Building Supplies

Our DIY store and trade counter are amongst the largest in the region, with our bricks-and-mortar store being home to the popular Inspiration showroom, which features bathrooms from several leading brands. Free delivery on orders over £500 is available, and we deliver building materials to sites every day, without using couriers.


Benefits of refreshing your bathroom

When you buy new fixtures and fittings for your bathroom, you can vastly improve your quality of life. Bathroom products have become much more energy-efficient and eco-friendly over recent years, and they can help you not only cut your energy bills but reduce your carbon footprint at the same time. Whether you require shower enclosures that complement your existing décor, or are overhauling your bathroom completely, we have the solutions for you, at the right price.


Contact us

Get in touch with RGC Building Supplies today to find out more about our vast range of Eastbrook bathroom products. We have extensive product knowledge and are passionate about ensuring our customers obtain the right solutions for their specific requirements. To reach us today, simply call 01803 834 622 or send a message to info@rgcbuildingsupplies.co.uk.