Farrow & Ball
TIMELESS COLOURS FROM FARROW & BALL
For Farrow & Ball in Dartmouth, Kingsbridge, Totnes, Salcombe, Modbury and Ivybridge, RGC are the only, official stockists, making the full range of traditional Wallpapers and Paints, including Tester Pots, available locally.

Nestling seamlessly into our palette of 132 colours each of these new hues have been skilfully crafted by a small team of Farrow & Ball experts. Carefully chosen to refresh the Colour Card with pale neutrals, muted pastels and some vibrant brights to accent, our nine new colours are both a fitting tribute to our company's rich heritage and a look to the future.
Discover the inspiration behind each colour and how you can make it work within your home.
- See more at: https://www.farrow-ball.com/discover-new-colours/content/fcp-content#sthash.VqkEHVJr.dpu
Farrow and Ball have created nine exciting new paint colours this season. Each new hue feels very special and embodies the exhaustive thought and care that goes into it. Each exact shade is carefully refined with rich pigments until finally the perfect name is dreamt up.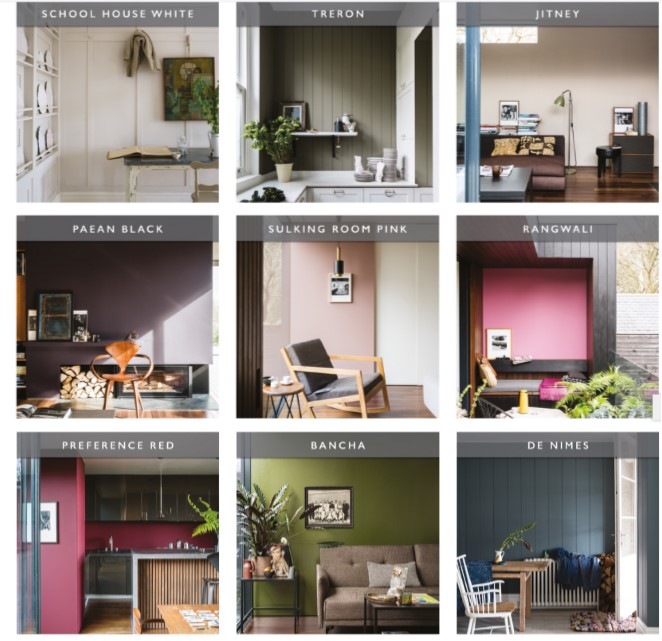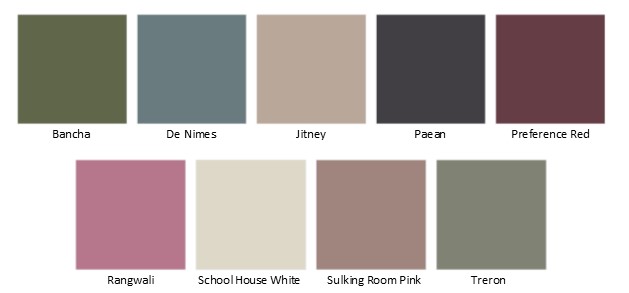 See the full display in store now