Fencing
A complete range of fully guaranteed fencing manufactured from the most suitable and environmentally acceptable timber, including domestic and agricultural wooden fence posts, and wire fencing.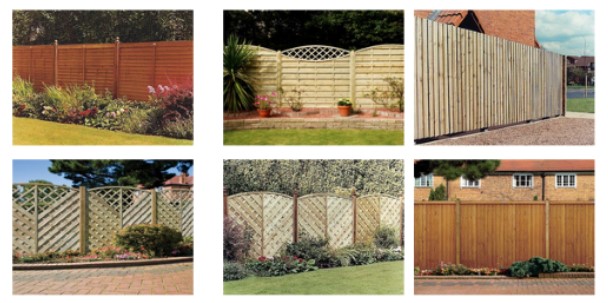 See our wide range of fences on display in the yard.
Agricultural Fencing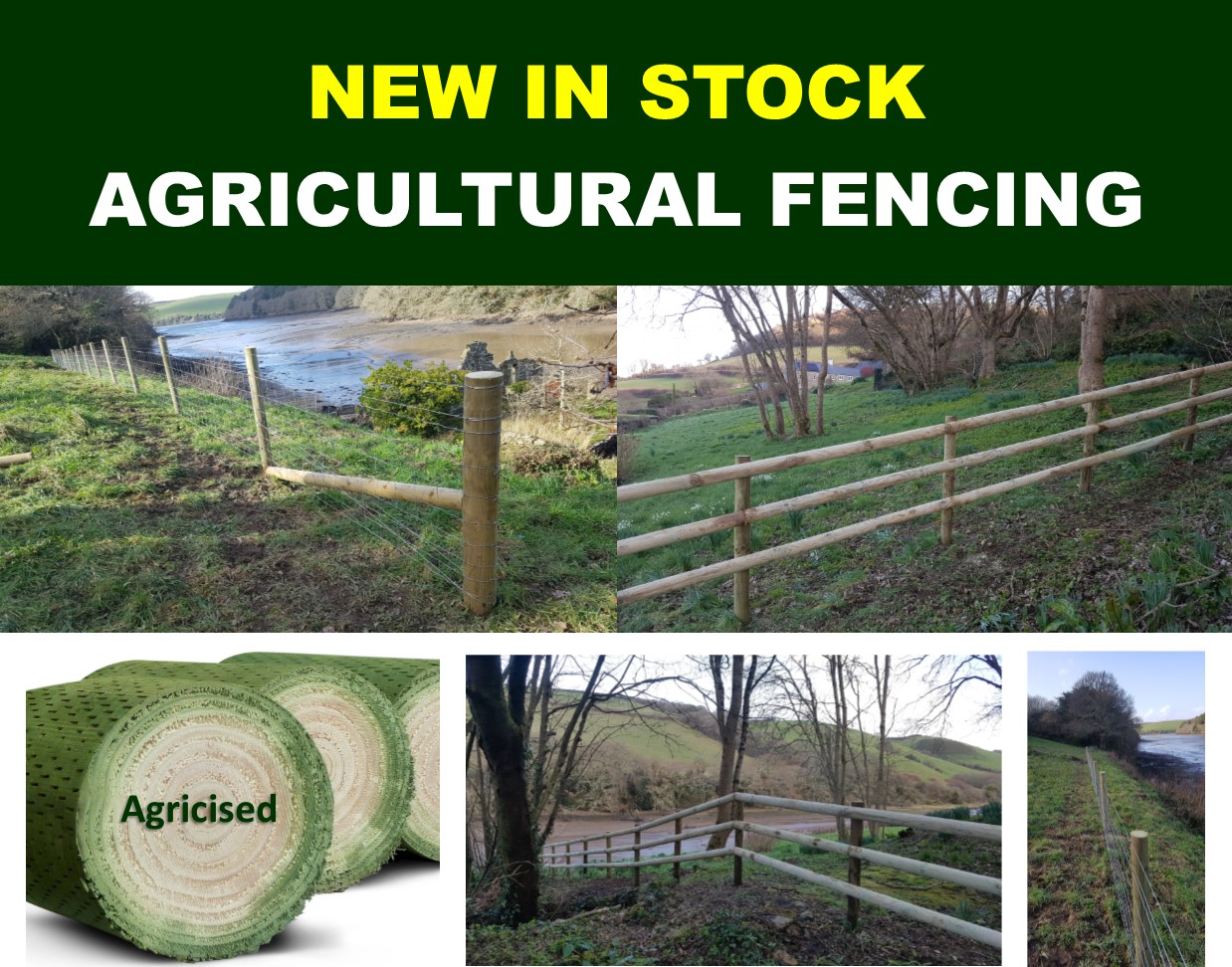 We stock the highly acclaimed Agricised range of machine rounded and peeled agricultural fencing timbers, featuring a scientifically designed incising process for increased protection – a virtual Íšzone of confidenceÍ›– at the critical area where the fence post is at most risk of decay. The Agricised incisions allow deeper penetration of the wood preservative to provide more effective and consistent protection.
During production, the machine rounded timbers pass through a purpose designed incisor process that adds a ground contact band of consistent and uniform incisions to a depth of up to 6mm along a third of its length, which includes the vulnerable decay zone. These incisions allow a deep penetration of preservative protection that meets Use Class 4 (UC4) BS8417 ground contact zone requirements. The process also serves to ease surface tension and reduces the incidence of surface cracking.
· AGRICISED UNIQUE INCISING TECHNOLOGY DELIVERS AN EFFECTIVE ZONE OF CONFIDENCE IN THE AREA PRONE TO DECAY.
· 15 YEAR ANTI-ROT WARRANTY* – NO QUIBBLE REPLACEMENT POLICY IN THE EVENT OF A POST FAILING DUE TO ROT
· PRESSURE TREATED WITH TANALITH E TO OFFER A GREATER LEVEL OF PROTECTION
· ANTI–TWIST FOUR SIDED POINT*
· HUGE SAVINGS IN REPLACEMENT MATERIALS AND LABOUR OVER EXTENDED LIFETIME
· MEETS USE CLASS 4 (UC4) BS8417 FOR GROUND ZONE REQUIREMENTS
· INCISING PATTERN APPROVED BY THE BUILDING RESEARCH ESTABLISHMENT (BRE)
· ONLINE WARRANTY REGISTRATION SYSTEM VISIT WWW.MMTIMBER.CO.UK/WARRANTY

WIRE FENCING

ALL AVAILABLE INSTORE OR ONLINE